At WestSide Coaching the key is the athlete-coach relationship. The core values of that relationship are Team work, Trust, Honesty, Respect, Communication, Hard work and being an advocate of Anti Doping.
Communication is vital between athlete and coach. Not just to pass on an instruction of how to do a workout and its benefits but also rider feedback from that session, so that future workouts if need be altered. It's also vital to know how the rider is feeling day to day and if outside influences are affecting them.
---
Team Work is vital between rider and coach as they both need to put energy into this relationship to make it work for the best.
Honesty between rider and coach, if the sessions are easy or hard, was it mentally difficult to get into the right mindset, can the session be improved. This is definitely the best policy from both sides.
---
Hard Work from both parties will make the coach-athlete relationship and the riders Goals and successes become attainable.
Clean Sport
For all news and info regarding to UK Anti Doping visit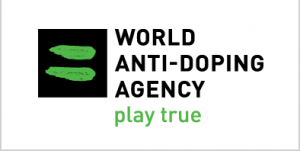 For Worldwide news regarding Anti Doping visit

To check if any medication is on the banned substance list check via Global Dro
To check whether supplements are certified clean and have been batch tested visit Informed Sport
Don't forget that for 2017 there are new rules regarding Asthma inhalers. For more info regarding this then visit UKAD & WADA
Save
Save